Interval is a tall, fast establishing rape ideal for summer, autumn and winter feed. It is tough, dependable, and has been proven to yield very well across a wide range of conditions.
Flexible sowing date
Interval can be sown from spring through to early autumn to provide a bulk of high quality feed typically in 90-110 days. Spring sowings can be grazed in summer/early autumn then left to regrow for winter feed.
High yield
Interval has performed well in trials, providing excellent DM yield.
Total winter DM yield*

*Results from 2 trials in Canterbury during 2008 and 2009 (February sown, June/July harvested). Statistical significance lettering given for 5% LSD level, cultivars with the same letter are not significantly different.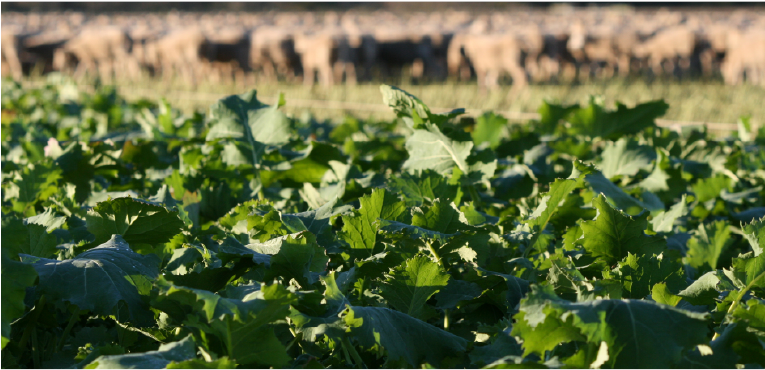 Utilisation & other benefits
Compared to most kales (but not Bombardier), rape typically has higher stem feed quality, and is better utilised by stock after 90 days. Interval has excellent tolerance of dry conditions. It also has strong frost tolerance and resistance to powdery mildew.
Using Interval

Interval rape is marketed by Barenbrug