Pasture feed value is measured as metabolisable energy (ME) or digestibility. ME is the more useful unit for many applications.
Metabolisable enery (ME)
ME is the energy in a feed available to the animal after allowing for faecal, urine and methane losses. It is measured in megajoules per kilogram of dry matter of the feed (MJ/kg DM).
ME is the energy available to the animal for maintenance, growth and production.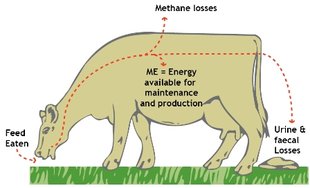 Typical ME in MJ/kg DM (these vary widely)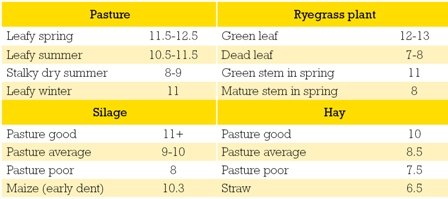 Dry matter digestibility
Digestibility is the percentage of energy in a feed available to the animal after faecal losses. Dry matter digestibility can be calculated as: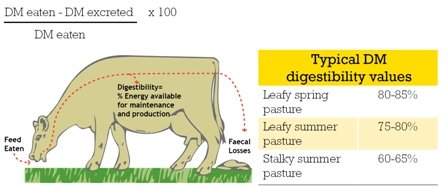 Relating ME and digestibility