Bad summer ahead for bristle grass, farmers warned
Cambridge, 24 November: North Island dairy farmers are being urged to give yellow bristle grass the boot this month if they want save money and produce more milk from pasture over summer.
Experts say a sea of noxious, persistent seed head is on its way and December is time to spray the weed before it flowers in existing pasture.
Registered herbicides have a 28 day grazing withholding period after application, so planning is important.
"All the signs are pointing to another bad season for yellow bristle grass this year," says Waikato pasture specialist Will Henson. "Conditions for germination have been ideal and we know there's a lot of seed in the soil in some areas.
"Last summer we saw entire paddocks turn orange with YBG seed head and that's money and milk production down the drain for affected farmers. On some farms up to 80% of existing pasture is infested."
Summer cropping helps control the costly weed, which is now widespread in Waikato, Bay of Plenty, South Auckland and Taranaki.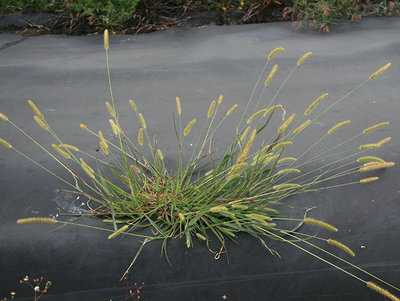 But Henson, who works for Barenbrug, says pasture spraying is also essential to stop it spreading.
Recommended best practice is to apply selective herbicide (fenoxaprop) to young YBG plants before they set seed in early summer.
Otherwise farmers face potentially significant losses in summer feed quality, pasture utilisation and pasture persistence.
YBG plants left to flower this year also mean more problems next summer.
Cows avoid eating flowering YBG, which is estimated to cost up to $1100 per ha in lost dry matter production.
"Home grown grass is the most efficient and profitable source of feed for New Zealand dairy farming," Henson says.
"Our pastures work hard for this industry, and we need to look after them so they can keep looking after us! The sooner we send YBG packing, the better."
For more information on effective YBG control, visit www.dairynz.co.nz or agpest.co.nz.
Contact: Will Henson, Barenbrug, 021 222 0432 or whenson@Barenbrug.co.nz