Catching on to versatile, quality feed
Whether you're looking for a multi-use catch-crop after winter grazing or fast, nutritious feed to help recover from autumn drought, oats and Italian ryegrass combined will deliver the goods this spring in a new mix called Catch-crop+.
Recent research proves sowing the two species together gives extra flexibility of use and forage quality, with no downsides in dry matter yield or nitrogen uptake, compared to oats alone.
Catch-crop+, the new mix of Hattrick oats and Tabu+ Italian ryegrass for a catch-crop with extra benefits, photographed 21 September.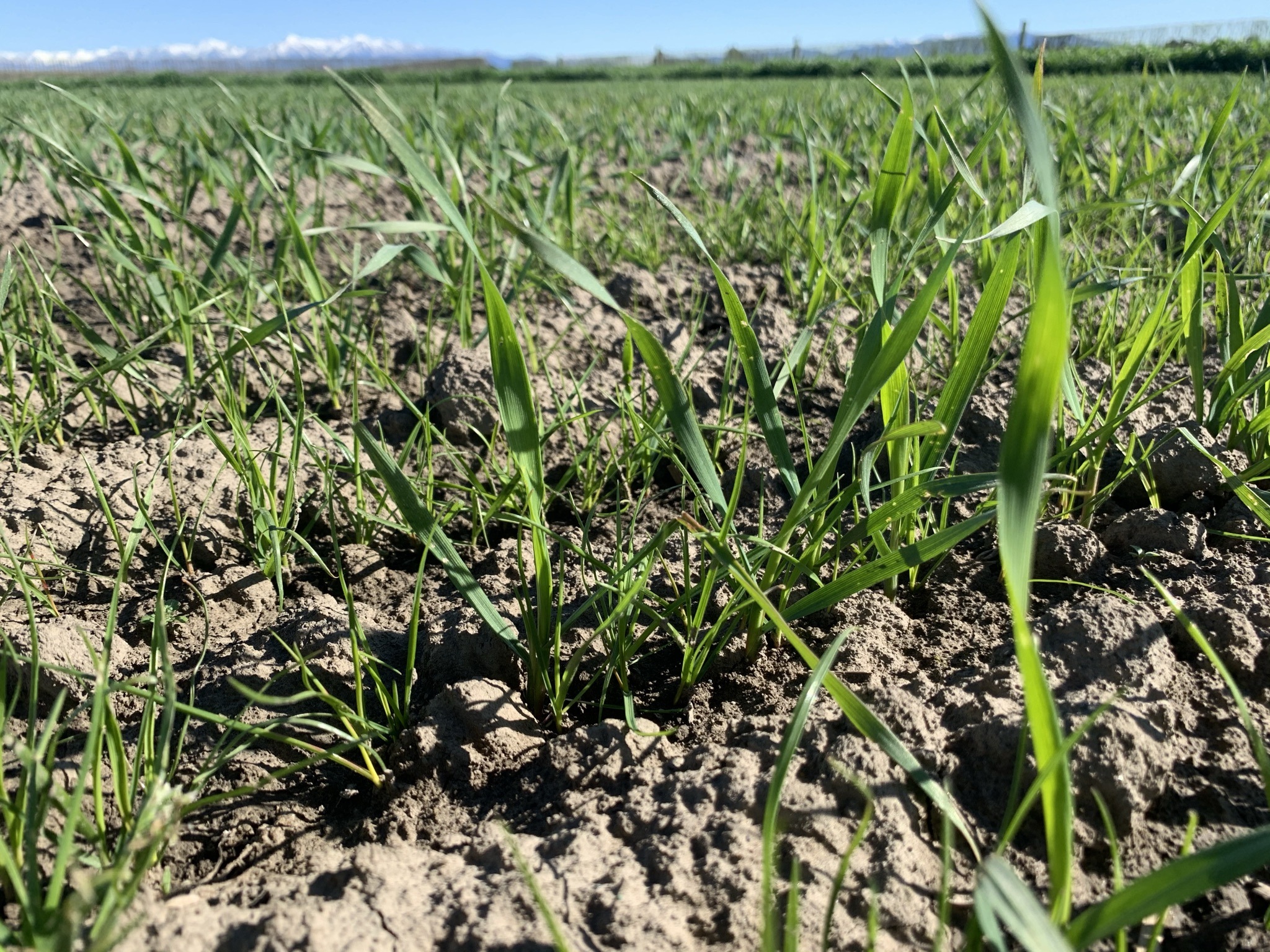 What's more, you won't end up with a bare paddock that needs to be re-sown after oats have been cut or grazed.
Instead, you'll have a productive pasture, with good feed quality and excellent cool season yield in late autumn, winter and early spring.
Barenbrug pasture systems manager Blair Cotching says his team trialled this mix last season, using Hattrick oats and Tabu+ Italian ryegrass.
A key finding was that dry matter yield from Hattrick and Tabu+ over the first one to two cuts or grazings was not compromised compared to straight oats.
"From the second grazing on, this mix had better re-growth and metabolisable energy (ME)," he says.
"The addition of Tabu+ Italian ryegrass extended the period of growth for 12-18 months, saving the time and cost of re-sowing, and giving flexibility in deciding when to renew the paddock."
Oats on their own are a good catch-crop and provide useful bulk feed in a relatively short period of time, but they're finished after one or two grazings or silage cuts, and need to be replaced.
Adding grass at sowing however gives a high performance pasture for the next 12-18 months.
This will be particularly valuable for farmers recovering from prolonged dry conditions, he says.
"Some paddocks will still suit straight oats, because they are scheduled for re-sowing into new pasture or crop this spring. If you want a more versatile option, though, the oat grass mix is ideal."
More catch-crop trials are underway at Barenbrug this season, both in Canterbury and Southland.
Barenbrug has created a new mix of Hattrick and Tabu+ seed for this use, called Catch-crop+, which is available now.
Blair says whether farmers sow oats alone or oats with grass, it's important to get seed in the ground as soon as practically possible after grazing winter forage crops.
Latest industry research shows catch-crops can utilise up to 40% more of the nitrogen deposited on winter grazed crops, and the sooner they're sown after grazing, the more nitrogen they will soak up.
He advises sowing at recommended rates, using certified, high-vigour seed and aiming for good seed to soil contact to improve establishment speed and success.
Minimal tillage is best for seed bed preparation to prevent nitrogen being mineralised, but it's still important to have a seed bed where plants can establish quickly.
Nitrogen fertiliser may be required from October to maintain healthy plants and keep them growing.
Barenbrug's Canterbury catch-crop trial in early November, showing oats plus Italian ryegrass vs grass alone (centre).