Endophyte: from serendipity to design
It's a long way between a world class bioscience lab in Melbourne, and deliberately overgrown summer ryegrass paddocks at Lincoln University, but both are key elements of the hunt for New Zealand's next novel endophyte breakthrough.
Using advanced molecular technology, scientists at the lab have discovered and genotyped over 400 potential endophytes, and developed many more. The best of these then find their way into the field at Lincoln to make sure they are safe for livestock to consume.
This is the latest development in a 30-year-old private research programme which started with ryegrass seed collected by hand in Spain, and has now progressed to cutting edge biotechnology.
The lab in question is AgriBio, a joint agricultural bioscience R&D venture between La Trobe University in Melbourne, and the Victorian government, by way of the Department of Economic Development, Jobs, Transport and Resources.
Since 2006, scientists there have been working with NZ plant breeder Barenbrug to discover and develop the next generation of endophytes for NZ pastures.
Endophytes are essential for pasture persistence on NZ farms. They are fungi that have evolved to live in harmony with ryegrass, producing natural compounds which protect their host plants from pests like Argentine stem weevil and black beetle.
Such insect control is natural, in-built and lasting, as opposed to synthetic chemicals, but care is needed with endophytes because they also affect livestock health.
(That's where those overgrown ryegrass paddocks at Lincoln University come in, along with insect and persistence trials – see next story).
Back in the lab, Barenbrug science manager Colin Eady says recent developments at AgriBio in Melbourne are exciting for both the company, and farmers.
These include detailed alkaloid analysis of herbage samples; low cost robust endophyte typing that can detect different strains to ensure seed purity on-farm, and precise site directed mutagenesis which can be used to develop designer endophytes.
"AgriBio is a valuable research partner for us because it offers a complete compliment of technologies and capabilities at one site. These range from the latest gene editing technologies, which are being used to reduce endophyte toxicity to animals, through to complete genome sequencing; biochemical profiling; detailed plant/endophyte interactions, and toxicity testing against insects," Colin says.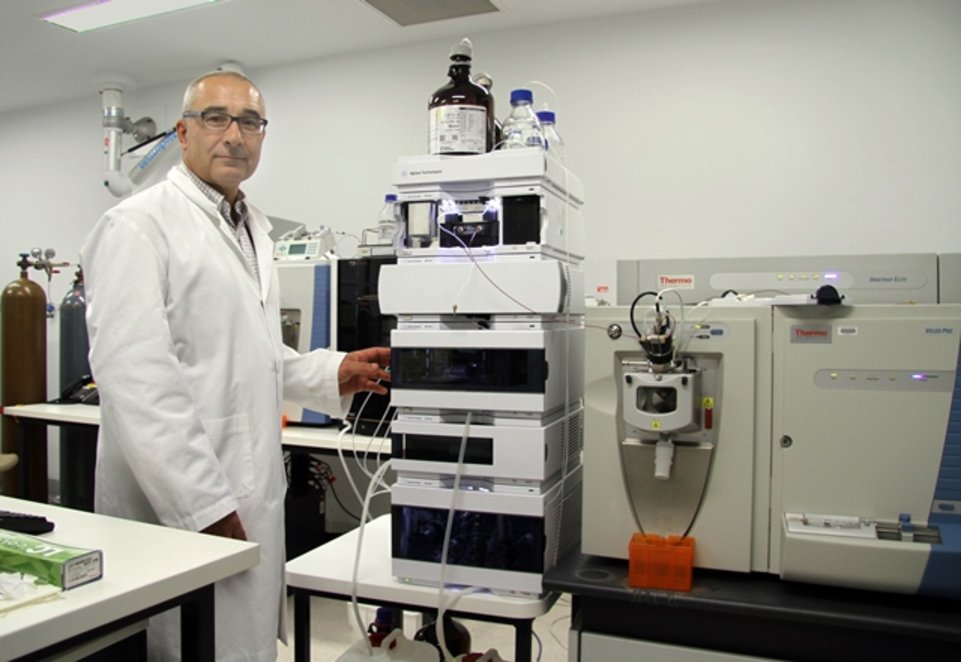 "This whole system capability provides fast and flexible analysis and manipulation of grass/endophyte combinations so that Barenbrug can better understand how they are likely to perform in the field. It is a costly exercise to take an endophyte to market and Barenbrug does not want to get that wrong.
"Proving animal safety and efficacy against insects (and other stressors) is very important if trusted products are to be released. This requires a partnership between AgriBio for biological assessment and Barenbrug for real world testing by agronomists and production teams."
The AgriBio lab work is only one part of a large ongoing technology effort that dates back to 1987. That's when Barenbrug became the first company in the Southern Hemisphere to begin researching and developing novel ryegrass endophytes.
Today it markets more endophytes than any other company in NZ. These include both its own NEA family (NEA2, NEA and the new NEA4) and AgResearch-licenced AR endophytes (AR1 and AR37).
NEA is a unique group of endophytes which collectively now accounts for much of the total NZ ryegrass endophyte market, and can be found on thousands of NZ farms.
Because they pose very little risk of ryegrass staggers in sheep, beef cattle and dairy cows, NEA endophytes have an outstanding animal safety record. This comes with good control of key pests like Argentine stem weevil and black beetle, which together with other NEA characteristics help to support pasture persistence.