Endophyte upgrade for popular animal friendly pasture option
Turn your livestock into pigs this autumn with a new choice in animal friendly grass that comes with improved insect protection.
We're pleased to announce Viscount, our popular tetraploid perennial ryegrass cultivar, is now available with NEA4 endophyte.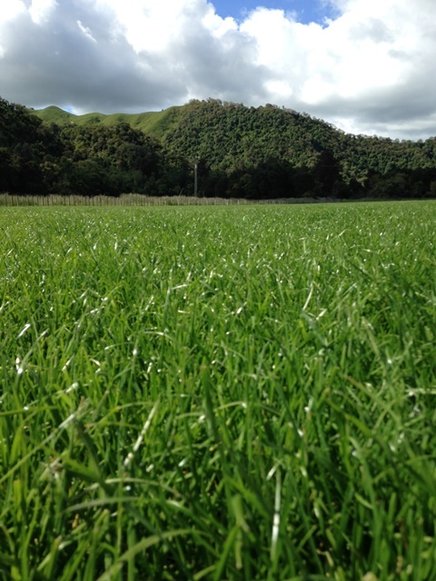 NEA4 is the newest member of the NEA endophyte family, which is exclusive to Barenbrug.
It gives Viscount better protection from insect pests black beetle and root aphid, while providing excellent animal performance with no risk of any animal health problems such as ryegrass staggers.
Viscount is one of the most recently developed tetraploid perennial ryegrasses available on the NZ market, and has already made a name for itself as a top performing pasture.
It was bred to provide a very palatable, easy-to-manage pasture which grows high ME feed when it's really needed, during calving and lambing.
It has a late heading date (+19 days); improved rust resistance; excellent palatability; clover-friendly upright growth for ease of harvest, and high quality with low aftermath heading.
For those already sowing Viscount, upgrading to NEA4 endophyte will make it even better in terms of insect control and persistence.
Viscount NEA4 will also work well for those who prefer to mix their tetraploids with a diploid perennial ryegrass (e.g. Trojan).
This has proven to be the ultimate tetraploid/diploid ryegrass combination – denser and more robust than a straight tetraploid, with much better palatability than a straight diploid.
If you want the easy grazing and improved animal performance of a tetraploid-based pasture, but have struggled getting straight tetraploids to persist, this has become a very popular option.
Both types of plant are mixed through the pasture, and the denser Trojan helps protect the very palatable Viscount from overgrazing.