ME now in the DairyNZ FVI
A new addition promises to make the DairyNZ Forage Value Index even more useful this year.
From now on, as well as rating seasonal DM yields, the FVI will also include feed value as metabolisable energy (ME).
Dollar/ha pasture operating profit calculations and the overall cultivar star rankings won't reflect this new ME performance until 2018, because it will take another year to work through the complexities of the $ value of ME in regional commercial dairy farm systems.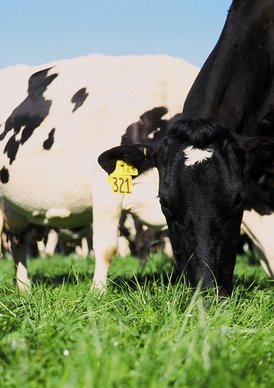 For now, however, latest FVI results includes ME data from the trials run to date, further helping identify the most profitable pasture for your renewal this year.
With Trojan, Alto, Arrow, Shogun, Tabu and Hogan ryegrasses, Barenbrug again finds itself in the enviable position of being the only organisation with a top ranking ryegrass in all categories of the FVI in every region of the country.
"We are really pleased with this; it speaks to the quality of our cultivars as well as our breeding programme," says pasture systems manager Graham Kerr.
The financial value of improved plant genetics identified by the FVI can be $400-$600/ha extra profit per year compared to old varieties.