Score even more with catch-crops
New research reveals extra benefits, confirms key success factors
What if catch-crops could do more than we first realised? Turns out, they just might.
Latest science shows mopping up soil nitrogen after winter crops could be only part of the catch-crop story. It now looks like they are really good at stopping run-off, too.
That's exciting, because it saves soil, phosphorus and nitrogen from being carried away by surface water.
As scientists study this further, they're also nailing down what it takes to sow, grow and harvest great catch-crops.
-44% run-off?
New season farm trials in Canterbury, Southland and on the West Coast seek to confirm a preliminary finding last year that catch-crops can significantly reduce surface run-off, by as much as 44% after intensive winter grazing.
Dr Brendon Malcolm from Plant & Food Research, Lincoln, says his team will capture, measure, analyse and compare the amount of runoff from plots sown with catch-crops to plots left fallow after winter grazing.
Results will depend on how much rain falls, and when.
But anything that could curb over-land loss of sediment, phosphorus and nitrogen from winter-grazed paddocks is worth investigating closely, he says.
Feed more, leach less
To make sure this winter's catch-crops mop up all the soil nitrogen they can, and deliver plenty of high quality feed as well, start with high quality seed and get it into the ground as soon as you can.
Using oats alone? Aim for 110-120 kg seed per hectare. Thick crops absorb 50% more nitrogen than thin ones during winter–early spring.
They also give you 1-1.5 tonnes more dry matter per hectare of green chop silage at booting.
If you want more than a bare paddock after oats are finished, Catch-crop+ from Barenbrug gives a high performance pasture for 12-18 months, says Barenbrug agronomist Mark Shand.
Keeps giving
Catch-crop+ combines Hattrick oats with Tabu+ Italian ryegrass. Using oats and grass together, compared to oats alone, gives you extra flexibility and forage quality, with no downsides in dry matter yield or nitrogen uptake, Mark says.
What's more, you won't end up with a paddock that needs to be re-sown after oats have been cut or grazed.
Instead, you'll have a productive pasture, with good feed quality and excellent cool season yield in late autumn, winter and early spring. You'll also have more flexibility in deciding when to renew the paddock.
What next?
To find out more about the flexibility Catch-crop+ could offer you, talk to your seed merchant today.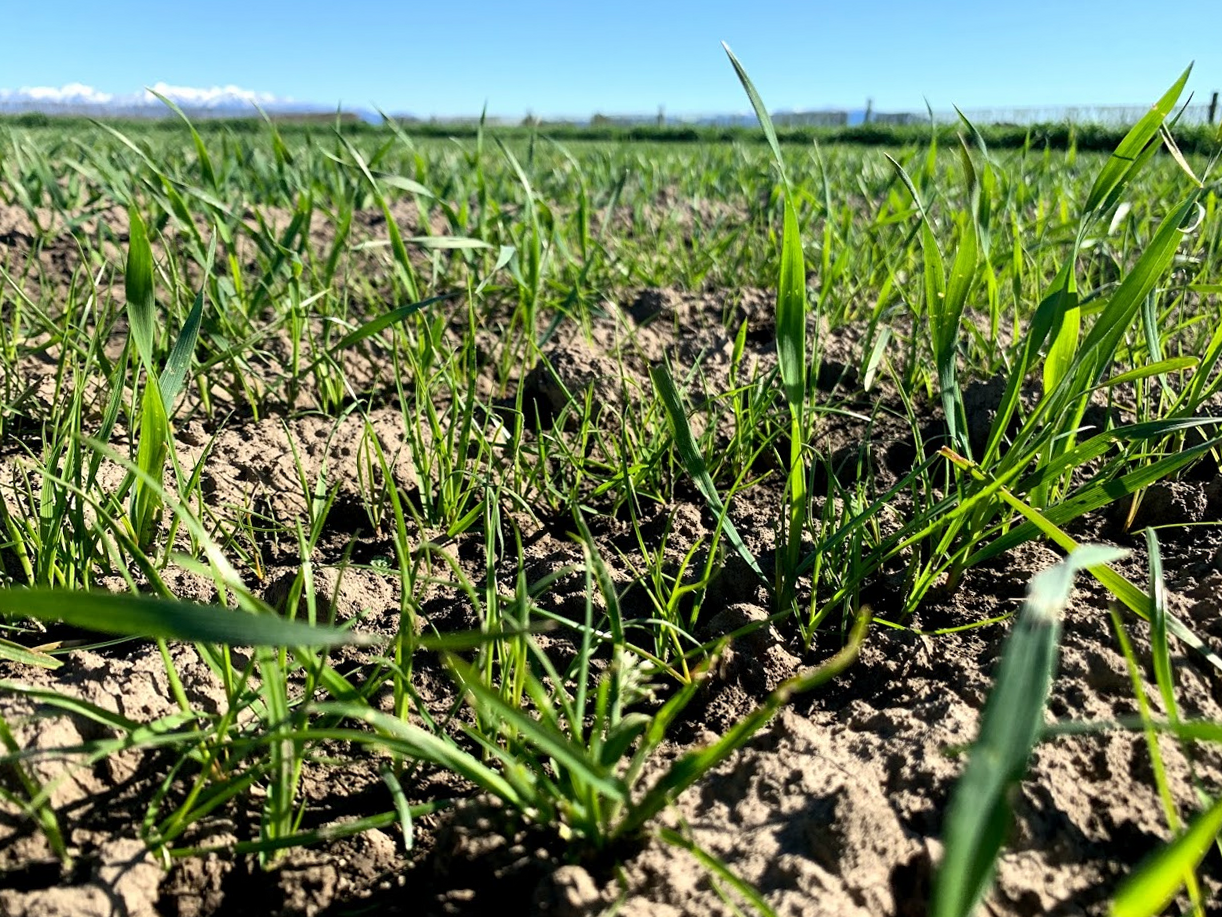 Dr Brendon Malcolm's work is funded by the Ministry for Primary Industries through the Sustainable Land Management and Climate Change – Fresh Water Mitigation Programme.