Medium leaf size
Apex has a medium-small leaf, with significantly more stolon growing points than traditional cultivars like Huia, for improved growth, and drought and pest tolerance.
Good persistence
A key feature of Apex is improved persistence. A four year trial under grazing in the Waikato showed Apex has excellent persistence into the fourth year, with the highest fourth year yields.
High yield
Apex has shown high yields in sheep grazing trials, particularly in winter, spring and autumn, where it yields 56%, 39% and 27% more than Huia respectively.

Spreading growth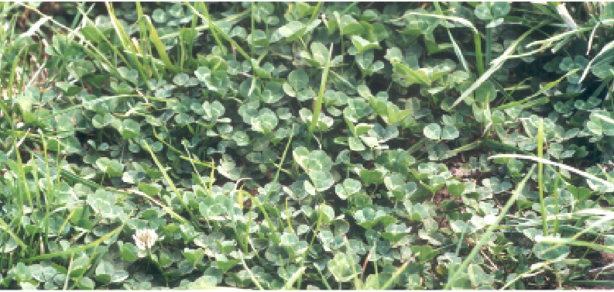 Sowing Apex